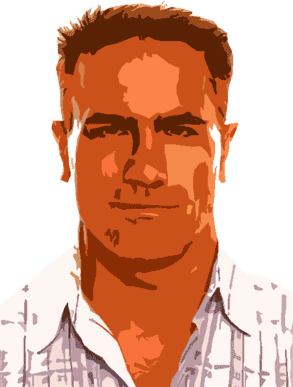 My name is Manuel G., developer is my main job, I live in Cordoba, Spain. 44 years old, i started trading last year 2011.
I got my best performance trading using mechanical trading with some robots i programmed, the best of my system was not to discover the breakout algorithm to trade, but it was to discover the intermarket relationship between the instruments i was trading, that worked during 5 months (April – September 2011) when i reached 250% of profit.
While i am waiting market conditions come back again, or that we have again same interrelationship between two markets, so i can continue using my automated system, i am testing a manual scalping system based on several Moving averages, EMA and SMA.
Trading Platforms
As developer I felt curious to know quickly to see how can be implemented automated systems, I started with robots using FXCM strategy trader, its a good platform and metatrader4, after sometime i discovered Multicharts that was original developer of FXCM strategy trader but with PowerLanguage fully compatible with EasyLanguage, its same programming language used by TradeStation. Multicharts was very good to be used to develop,   backtest and optimization of systems, but since version 7 released last year 2011 it include a SUPERDOM, to allow use too as a good tool to use in manual trading.
At begining of this year i started to use manual trading, and i discovered that Ninjatrader is the best platform to operate, you can use Ninjatrader for automated systems, but personally i prefer Multicharts. So all screenshots that you will find in this Journal are from Ninjatrader.
Why i write this journal?
Its highly recomended we use a journal to register our trades and log each error we do, to remember it and dont repeat it and to recognize the best market scenarios where we get winner trades. Your help and comments will be very appreciated, if everything go as expected i will try to do a scalping automated system for futures.
Important things to remember:
Anything can happen.
You don't need to know what is going to happen next in order to make money.
There is a random distribution between wins and losses for any given set of variables that define an edge.
An edge is nothing more than an indication of a higher probability of one thing happening over another.
Every moment in the market is unique.