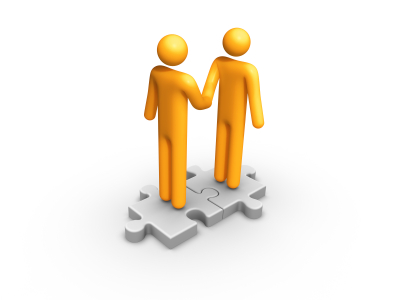 Hi guys!, some introduction before we go further. After 10 years of succesful internet business selling consumer electronics reaching PR6 and Alexa 20K, google with his panda and penguin updates kick me from the rank, now i am here almost starting from the begining, with the new rules well learned i decided to try a Joint Venture with someone who can complement me, and what i need is a talent writer, i tried bid job sites but quality is very important and only a good partner can be motivated to write quality content, what topics, how to write it efectively.
Thats why im starting this jv. For starting Im planning to make around 10 website promoting clickbank or CPA Travel, Technology (Consumer electronics) or Food (Gourmet) niches
What i will do?
I will do a keyword research
Handle the link building, targetting visitor mostly from the search engine.
Take care all the cost for the link building, servers, seo tools,
Invest for domain and hosting.
We will create a mini sites with 40-50 articles on each site targetting around 10-15 keyword depends on the niche.
I would like to JV with some TALENTED ARTICLE WRITERS with such criteria:
Know how to write article for product review, press release, general article with friendly, professional tone etc ,optimized for the search engine
Know how to do a product research for the article
Know how to setup a basic wordpress site
What you will do?
Update the site content frequently, 2-3 articles/week/site
Provide original article, rewrite and manual spun article for tier1/2 link building
Setup a new clickbank/CPA account only for this project with your name and address for the payee name to accept the payment and i will check those account weekly. We use use the account on the site and we split the profit 50-50
Risk
You will have the full control for the domain and hosting, using your own clickbank account on the site, no money need to sent to me, so no risk for me to scam your money
We will create 2 different domains by niche, 1 will be registered by you and the another by me
If youre not satisfied with the result and decided to stop our jv, i will buy the site from you with price we agreed for, or selling the site on flippa and split the profit 50-50 or i will decided to let you own the domain
All my partners including me are not allowed to collect visitor email or setup a fan page on the site.
You can choose how much site you want to handle. 1 or 10 depend on you.
I'm open to negotiations and will accept reasonable terms.
Contact me if you're interested.
Only looking for ONE partner. The guy with the best tried and tested idea will be prioritized.
You can be a newbie or a seasoned pro. It all depends on your method.