FESX 2524 long -5 ticks negative wrong trade before 8.30 and R1 not reached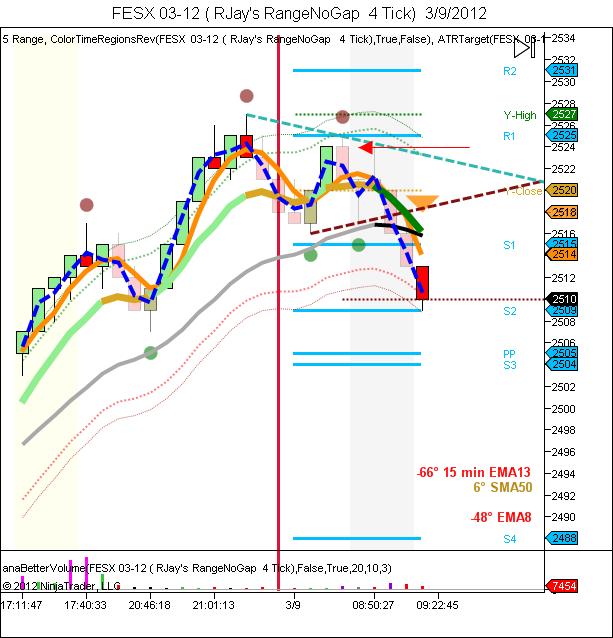 Althought last day FESX was trending up, new day is another history, and At the first hour of the day, i think its too soon to see where will go the market, so i think i should wait a little bit until some camarilla levels has been passed. FESX and 6E was ranging this morning, so no trades should be taken.
I entered long at 2524 about 8 AM, anyway it was too late, we have better probabilities when we enter at least in the middle of the candle. In addition i notice later that R1 camarilla levels was not passed.
i thin the party will begin from 14:30 we have lots of reports…