FESX 2543 long +4 ticks but i should wait to pass R5 resistance to have more probabilities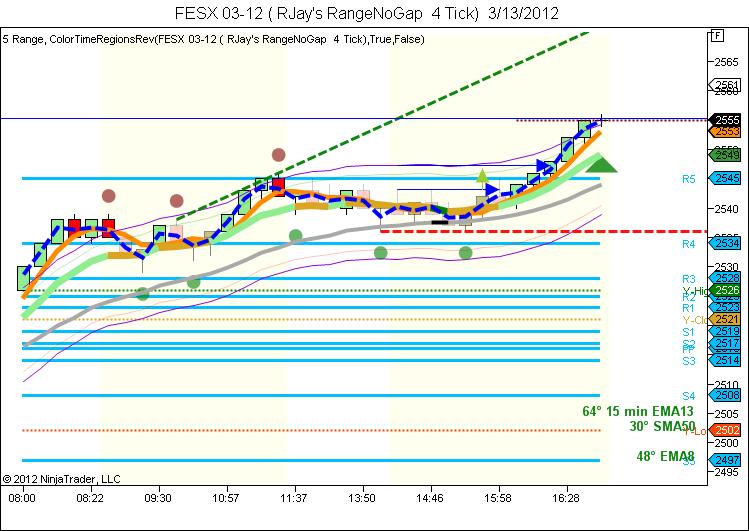 It was very near from my stop at 2439,  it was choppy from the morning, it think i should be wait until it had passed the R5 resistance, but finally i got 4 ticks! the bar still very near from EMA8 so i could have wait and get at leat 4 ticks more, it continued trending up.
In the morning at 10.57 AM i had a perfect opportunity but i was distracted and missed that trade. Anyway at 11 AM was news: ZEW economy sentiment report and its better dont to trade 5 minutes before or after the report.